ESG
Safety and Health Activities
We comply with safety and health-related laws and cooperate with logistics partners to carry out safety and health activities tailored to the characteristics of each business. With the goal of realizing a safe workplace, we are doing our best to manage safety and health by inducing safe behaviors of workers, discovering harmful factors and risk factors in the workplace, and promoting improvement activities.

Risk assessment and improvement
Risk assessment is conducted through the voluntary participation of all employees at the business site, and identified risks are improved/removed.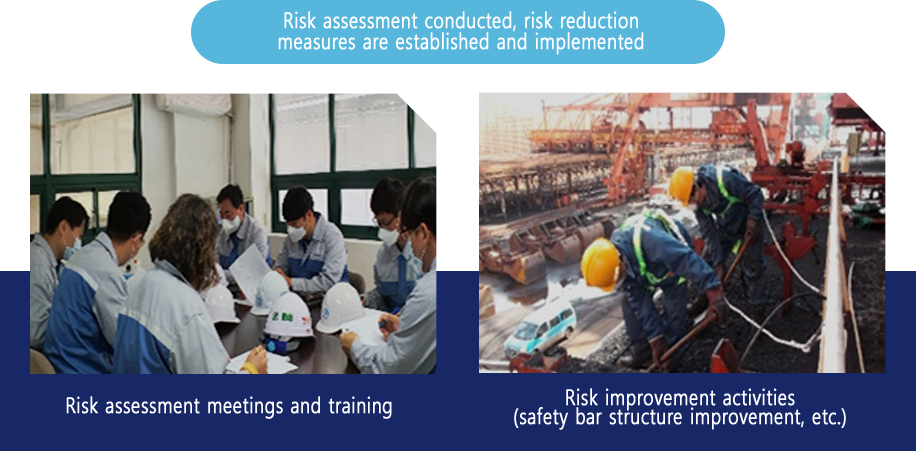 Emergency Preparedness and Response
We have established an emergency response organization in preparation for emergency situations such as fire and natural disasters, and are establishing an emergency response system that can respond smoothly to emergency situations through regular and occasional training for each situation.