Maintenance Service
Maintenance Service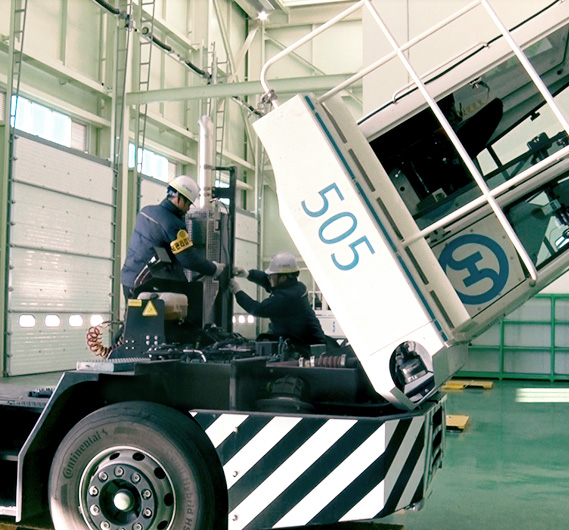 Maintenance Service
Overview
Leap to the best maintenance service provider in Korea
We operate maintenance service to support stable logistics services by establishing a regular maintenance system for logistics facilities and vehicles. Also, we are leaping to become the best maintenance service company for commercial vehicle in Korea by providing specialized maintenance services for general vehicles, heavy equipment, military vehicles and port equipment at major hubs of logistics such as Incheon/Uiwang/Yangsan/Pohang and operating Benz Service Centers (Incheon, Yangsan) and Tata Daewoo Service Centers (Uiwang, Yangsan).
01
Services specialized for logistics equipment and vehicles
Hanjin's maintenance service provides efficient management and optimal maintenance services for heavy equipment for stevedoring used in ports and vehicles for freight transport.
02
Operation of the manufacturer's A/S center
We are recognized for our technology from leading domestic and international tractor vehicle manufacturers such as Mercedes Benz and TATA-DAEWOO. Since we operate designated A/S centers in Korea, we provide genuine parts at reasonable prices through direct sales with manufactures.
03
Nationwide maintenance network
Hanjin's maintenance plants are located in four locations around logistics hubs where cargo transport vehicles and heavy equipment are most concentrated across the country, so customers can conveniently use them. Hanjin also offers maintenance services to visit customers, including door-to-door maintenance and visiting inspections.
General maintenance service
Comprehensive management service for equipment
Legal automobile inspection
Fabrication and structural changes of various equipment
Installation of smoke reduction equipment
Since Hanjin's maintenance centers are located near major ports and container yards across the country, so heavy equipment and vehicles are easily accessible. Hanjin also provides visiting and door-to-door inspection services, and has a maintenance network, capable of one-day maintenance anywhere in the country.
Status of maintenance plant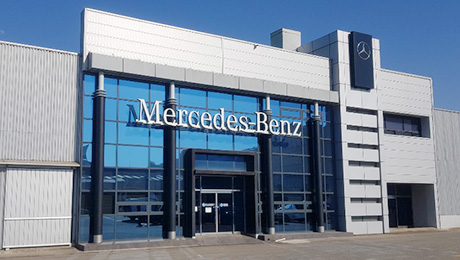 Incheon Maintenance Center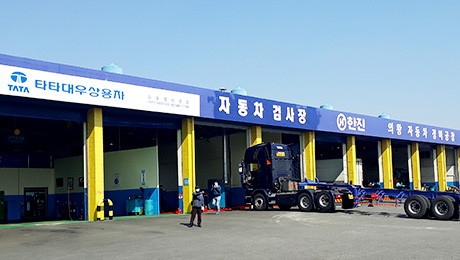 Uiwang Maintenance Center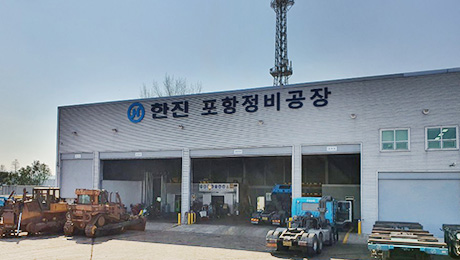 Pohang Maintenance Center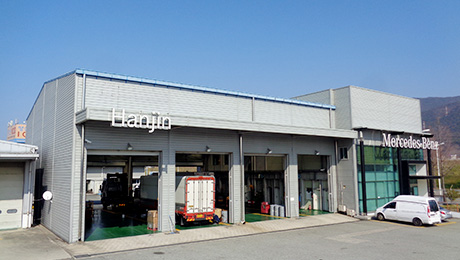 Yangsan Maintenance Center
Service inquiry
서비스 문의 안내로 서비스 구분, 대표 연락처, 대표 메일 정보제공

| Service classification | Representative Contact | Representative E-mail |
| --- | --- | --- |
| Vehicle maintenance and repair | +82-2-728-5882 | juyhwang@hanjin.co.kr​ |