Oil Business
Oil Business

Hanjin provides good oil and the best gas service.
To improve the synergy of logistics business such as small package delivery and inland transportation, Hanjin operates directly managed gas stations in Seoul/Incheon/Daejeon/Pohang, and provides high-quality oil supply service to customers in various industries by entering the agency business in partnership with s-oil.
Directly managed gas stations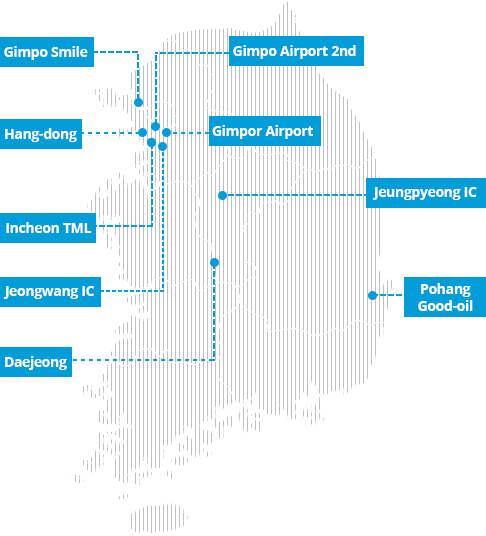 By continuously expanding our gas station network, we will strive to be a leader in the oil market that provides the best quality and service.
Service inquiry
서비스 문의 안내로 서비스 구분, 대표 연락처, 대표 메일 정보제공

| Service classification | Representative Contact | Representative E-mail |
| --- | --- | --- |
| Petrol station, agency​ | +82-2-728-5874​ | geunspark@hanjin.co.kr​ |