Warehouse Operation
Warehouse Operation

Warehouse Operation
Overview
We provide the best warehouse service with customer-oriented solutions.
We have advanced complex warehouse with a capacity of 670,000 ㎡ and WMS in major hubs across the country, and provide the best comprehensive logistics services such as warehousing, inventory management and delivery to destinations.
Recently, logistics hubs and centers have become increasingly important. We provide subdivided services, such as consulting about warehouse, development and operation of customized warehouse, reengineering of warehouse, sale and rental of computer/facility/equipment for logistics, to provide customers with core values and total solutions for warehouse.
01
Optimal inventory management
Inventory management by characteristics of cargo
State-of-the-art automation facility
Computer system for complete warehouse management
02
Massive logistics network
Hub network for transport/delivery in 72 cities nationwide
Largest terminal in a large distribution complex
03
Customized service
(Build-To-Suit)
Customized logistics facility for specialized freight storage
CORE solution for warehouse
We provide warehouse package services subdivided by the customer's demand environment, such as consulting services for warehouse development and operation (Consulting), operation of customized warehouse (Operation), reengineering of warehouse (Reengineering), and sales and rental of logistics computing, facilities and equipment (Equipment).
Warehouse operation process

Warehouse operation process
01 Unloading
02 Inspection
03 Warehousing
04 Storage
05 Processing for distribution
06 Classification
07 Loading and delivery
Network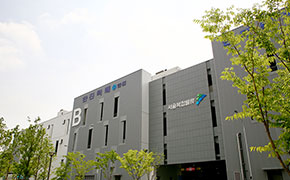 SIFT
(Seoul Integrated Freight Terminal)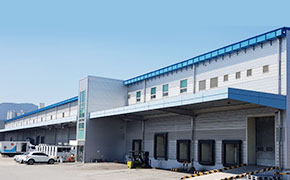 YANGSAN Center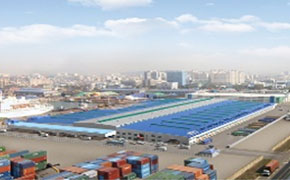 KD Center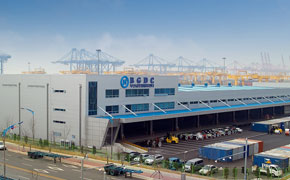 BGDC
(Busan Global Distribution Center)
Service inquiry
서비스 문의 안내로 서비스 구분, 대표 연락처, 대표 메일 정보제공

| Service classification | Representative Contact | Representative E-mail |
| --- | --- | --- |
| 3PL, base design, Seoul Integrated Freight Terminal | +82-2-728-5965 | hskwon@hanjin.co.kr |
| Cellarium, Incheon low temperature warehouse, KD Center | +82-32-206-1244 | junhhong@hanjin.co.kr |
| Bugok, Ansan, Siheung warehouse | +82-31-461-8059​ | yshong@hanjin.co.kr |
| Gwangyang logistics center​ | +82-61-910-0356 | hyunsjeong@hanjin.co.kr​ |
| BGDC | +82-2-728-5660 | mwoochoi@hanjin.co.kr​ |