Marine Transport
Marine Transport
Marine Transport
Overview
We have differentiated marine transport competitiveness through the best know-how on marine transport such as steel products, general cargo and heavy cargo.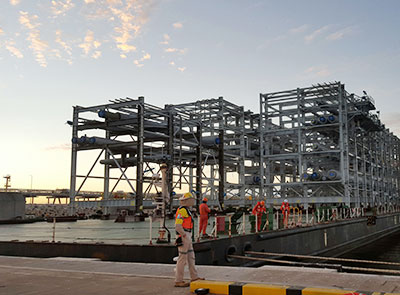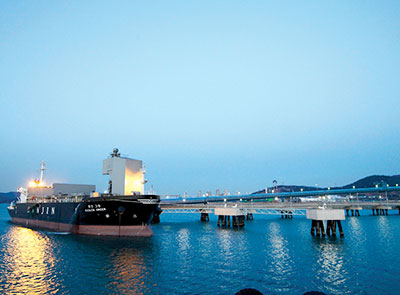 1stThe first company to obtain ISM CODE among shipping companies on the coast of Korea
Only1The only company in Korea that owns a carrier for radioactive waste
Since we started the coastal marine transport for the first time in Korea, we have provided the best service in Korea by calling at major ports nationwide. We acquired ISM CODE certification, which is the vessel safety management system, for the first time in the domestic coastal freight vessel industry, and we are striving to achieve customer satisfaction.
Since entering the ocean-going vessel business, we have grown into a world-class shipping company that provides one-stop integrated logistics services for special cargo such as heavy project cargo and radioactive waste through deck carrier and customized consulting.
Marine transport service for steel products
We provide transportation services related to various steel products such as coils, thick plates and slags through dedicated vessels and general vessels. Based on our know-how in transporting steel products linked to inland transportation, stevedoring and heavy cargo transportation, we provide innovative solutions to reduce our customers' logistics costs.
Marine transport service for general cargo
Hanjin, which has established a customer-specific service system, provides a comprehensive transportation services linked to inland transportation, stevedoring and storage, and provides the best marine transport service for general cargo that meets the needs of customers for any cargo.
Marine transport service for heavy cargo
We have introduced deck carriers and started heavy cargo-specific service since 2011. We transports various cargoes such as petrochemical products, desalination plant, hull block and deep-sea cable, and provides total solution by customer based on our accumulated know-how and professional personnel.
Marine transport service for radioactive waste
We introduced a vessel dedicated to middle- and low-level radioactive waste in 2009 to provide the only marine transport service for radioactive materials in Korea, and we contribute to stabilizing the operation of nuclear power plants through compliance with international laws and safety environment management.
Service inquiry
서비스 문의 안내로 서비스 구분, 대표 연락처, 대표 메일 정보제공

| Service classification | Representative Contact | Representative E-mail |
| --- | --- | --- |
| Steel products, general cargo, heavy cargo transportation | +82-2-728-5862 | hjukim@hanjin.co.kr​ |
| Radioactive waste transportation | +82-2-728-5637 | thyoon@hanjin.co.kr​ |