About Us
Overview


Hanjin has constantly pioneered new paths of logistics since its foundation in 1945.
Founded on

November 1, 1945

Location

63, Namdaemum-ro, Jung-gu, Seoul, Republic of Korea

Company size

Assets KRW 3,789 billion
Sales KRW 2,216 billion

Personnel status

Domestic 1,432 employees
Overseas 356 employees
Vision
VISION 2025
Global Smart Logistics Solution

Express

Leads the future logistics in our daily life

Logistics

Provides customer-centered logistics solutions

Global

Secures smart logistics solutions
01

Best logistics solutions

02

Innovation for sustainable growth

03

Ethical and fair management

04

Global network and experts

05

Grow together for society
Open Innovation
Hanjin is focusing on Open Innovation.
Hanjin is actively promoting Open Innovation to respond to the future in the era of the 4th industrial revolution.
Hanjin develops various services in cooperation with domestic and overseas promising startups, specialized companies, universities, and accelerators.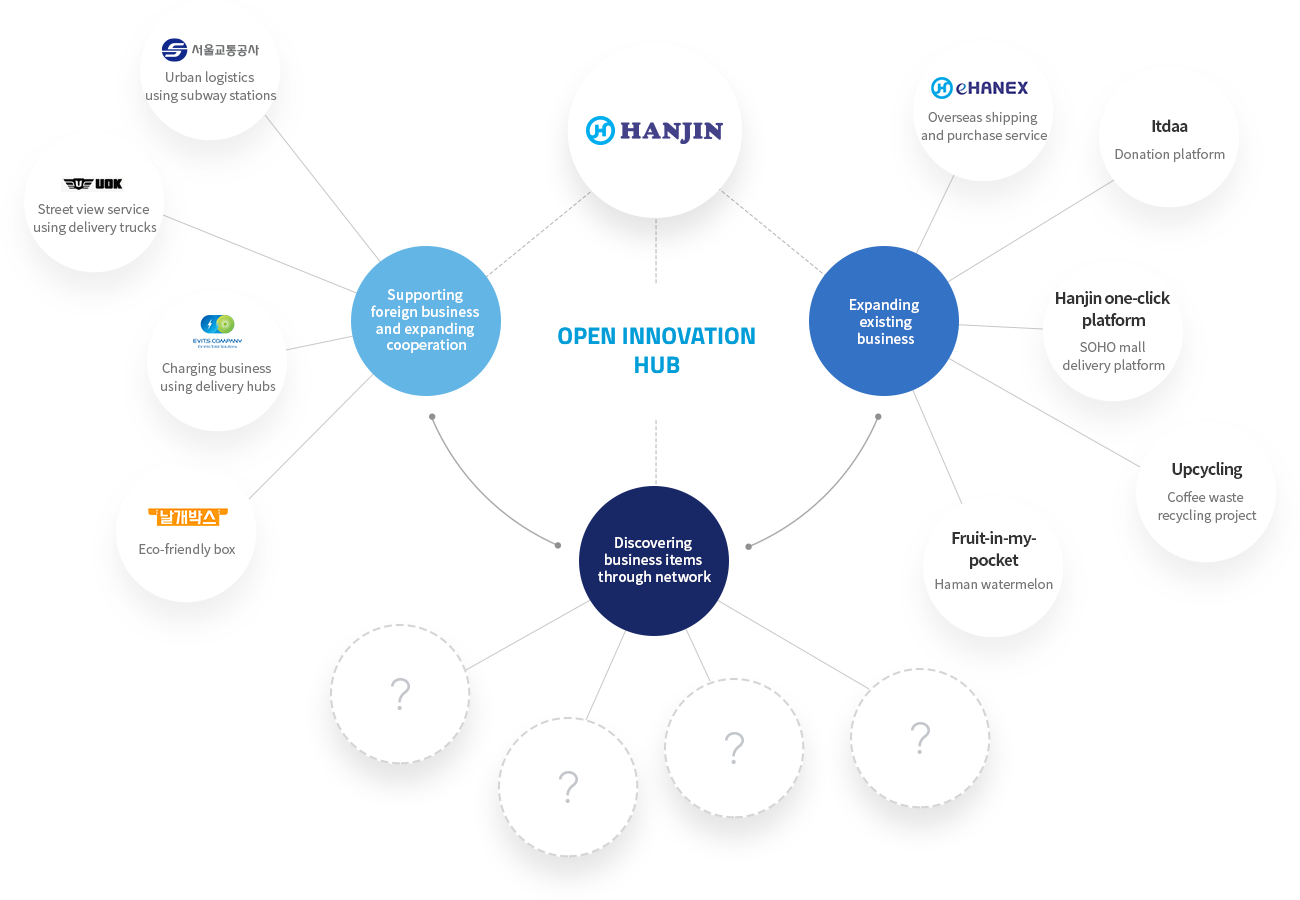 Open Innovation?
Open Innovation means creating new products or services by sharing internal resources with the outside while obtaining the technologies and ideas that a company needs from the outside.